welcome to week 2 of made with love (posted a little early for ya).
last week you saw some
cute painted plates
...this week, you'll learn how to make a fabric flower pin, and a darling felt bow...
i have got two girl gifts up my sleeve for you today. one can also be used for women of all ages and the other? for boys, even! just call me a multi-tasker, would ya?
girl gift #1: fabric flower pin
i love it a lot.
make it a pin, make it a headband, throw a few of them into a cluster and add them to a belt…the possibilities are endless. little girls can rock these and you can also make one for your grandma and aunt betty for christmas.
without further ado, here are your DIY instructions.
supplies:
scissors, hot glue gun, two different color (but coordinating fabrics), small felt circle, embellishment for the center of your pin, and pin.
step 1:
gather enough fabric to cut 7 large circles and 7 small circles.
step 2:
cut out your 14 circles. the bigger circles will be behind the smaller ones once your pin is made. the larger circle will be around the same size as your pin will be, so cut your fabric accordingly.
step 3:
fold circle in half.
step 4:
fold up one corner of the circle.
step 5:
fold up the other corner of the circle to create this folded cone shape. i believe this would be called in thirds, but i am not really sure, so i am not going to say.
step 6:
make a hundred of these. no, just kidding. you just need to make 14.
step 7:
put some glue on your felt circle and lay your seven larger cones in a circle and glue those babies down. it will seem like seven is a little too many to fit, but squeeze them on…trust me. it gives the flower a much fuller look.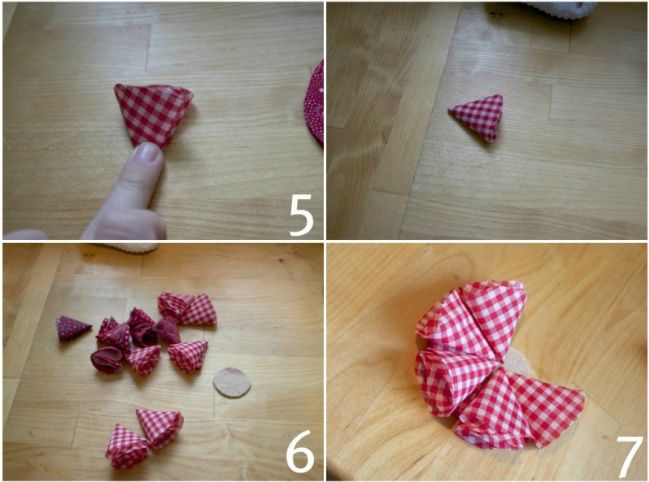 step 8:
um. i guess this is the same as step 7. just a finished picture.
step 9:
glue your seven smaller fabric "cones" onto the first layer of larger "cones". i like writing the word cones in quotes. mmkay?
step 10:
glue your button or embellishment to the center of your pin.
step 11:
glue your pin onto the back of the felt circle, and voila! you're done.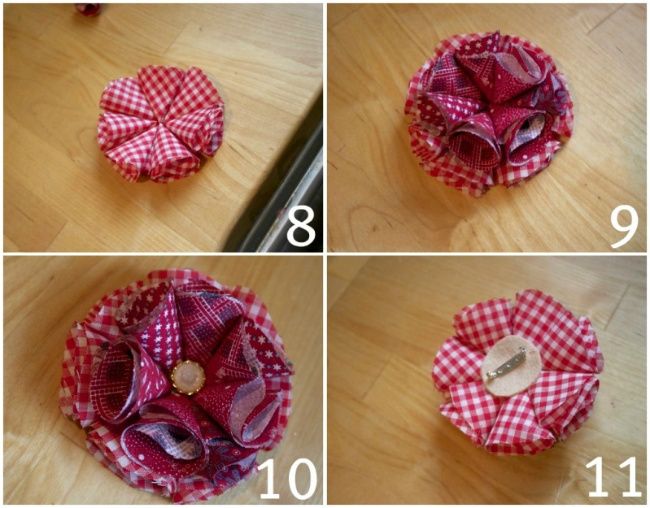 girl gift #2: felt bow headband
the felt bow headband is my favorite. i have some i made as clips that i wear in my own hair. and as i am typing this i am envisioning them on little girl shoes...be still my heart. also, my next rendition will be a bow tie for my boys. i am going to swap out the small middle piece of felt for fabric and my boys are gonna be stylin'.
here's yo DIY:
supplies:
scissors, hot glue gun, felt & headband elastic.
the elastic i used was similar to
these
.

step 1:
cut four pieces of felt. (1) a long strip about 1 inch x 4.5 inches. (2) a smaller strip about 1 cm x 1 inch. (3 & 4) the two little pieces to go behind the bow...i just free handed those.
step 2:
make a vertical line with hot glue down the center of your long strip of felt, fold in either edge to create your bow.
step 3:
before the glue dries, pinch the middle of the bow, so the glue will dry and hold the creases you created.
step 4:
take your small strip of felt and glue it onto the center of your bow.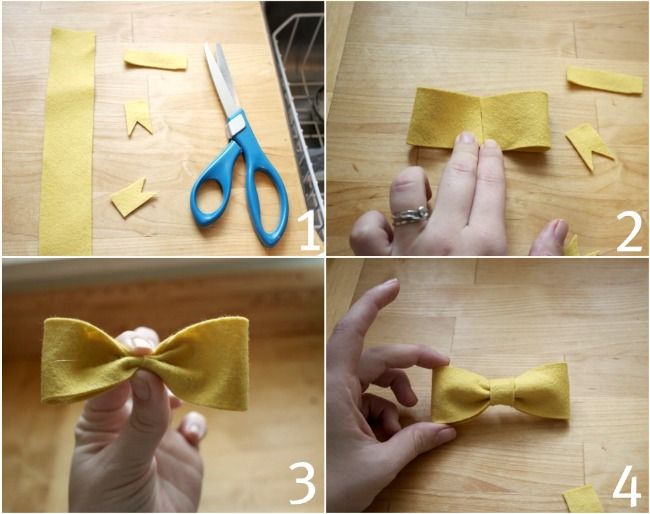 step 5:
glue the last two pieces onto the back of your bow.
step 6:
admire this cute thing.
step 7:
glue your headband elastic together if needed.
step 8:
glue your bow onto your headband. and you're done!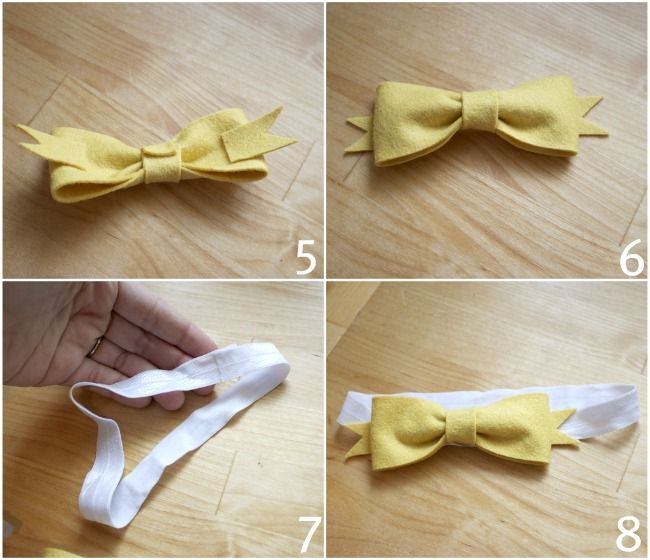 thanks so much for having me, emily!
happy creating, my friends!